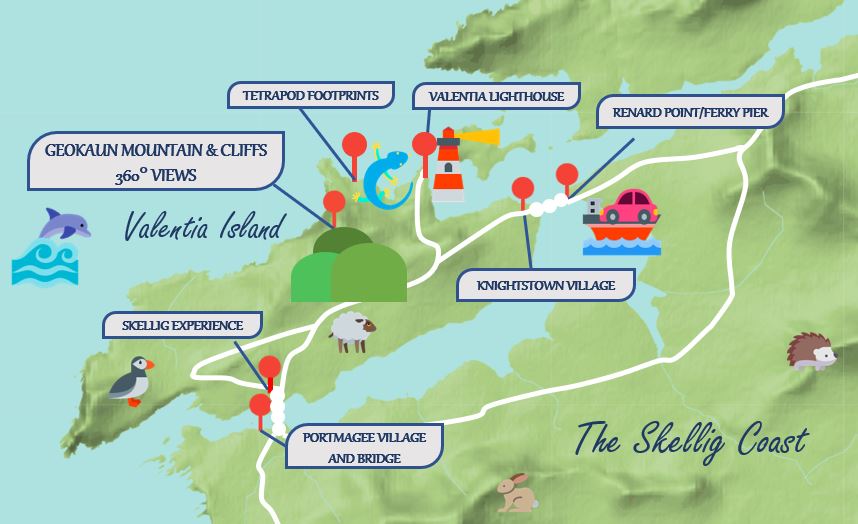 Valentia Island is a delightful hidden gem situated off the coast of Kerry. The bridge connects the island to the mainland. And a car & passenger ferry operates from April to September, from Renard Point to Valentia's fishing village of Knightstown.
Here's our list of 16 things to do on Valentia Island

1.Geokaun Mountain & Cliffs (open all year)
Valentia Island's highest point. It's a must see for spectacular 360 degree views and some light exercise.

Cost of entry is €6 per car/family, €4 for motorbike, €3 for pedestrian/cyclist or €2 per bus passenger.
Local tip: Sunrise (if you're an early bird) and sunset are particularly stunning times to visit Geokaun Mountain & Cliffs.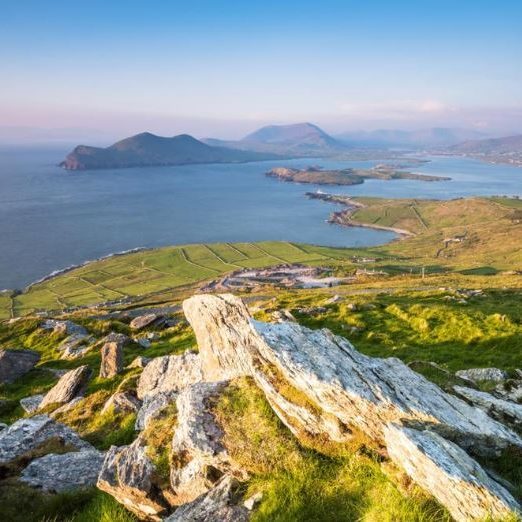 2. Valentia Island Car & Passenger Ferry (open April – Sept)

Why not have a relaxing trip to and from the island, treat yourself.
The car ferry is a delightful way to enter Valentia and gives the feel of a real island experience. An excellent free map of the island is available on board.

Cost of trips are Car is €8 single or €12 return, Pedestrian is €1.50 single or €2 return.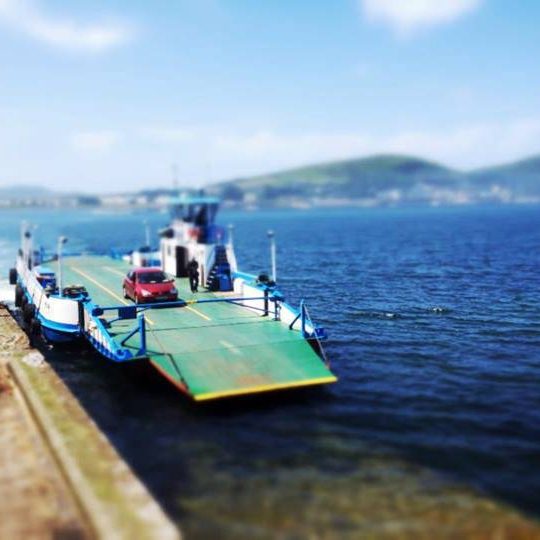 3. Knightstown fishing village
The picturesque fishing village of Knightstown is the island's main village. Be sure to visit here in summer, the village comes alive and you will be sure to enjoy the cafes, giftshop, pubs and sea sports.
Local tip: Knightstown pier, and boat slip beside the town clock are great spots for swimming.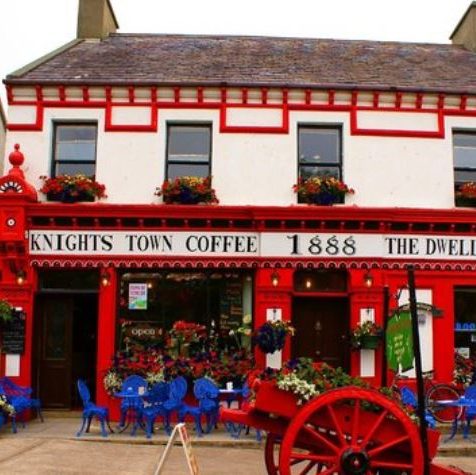 4.Valentia Island Sea Sports, Knightstown (open summer months)
Sea Sports has everything from kids summer camps, sailing courses, teen adventure challenge, kids sailing camps, water trampoline to kayaking.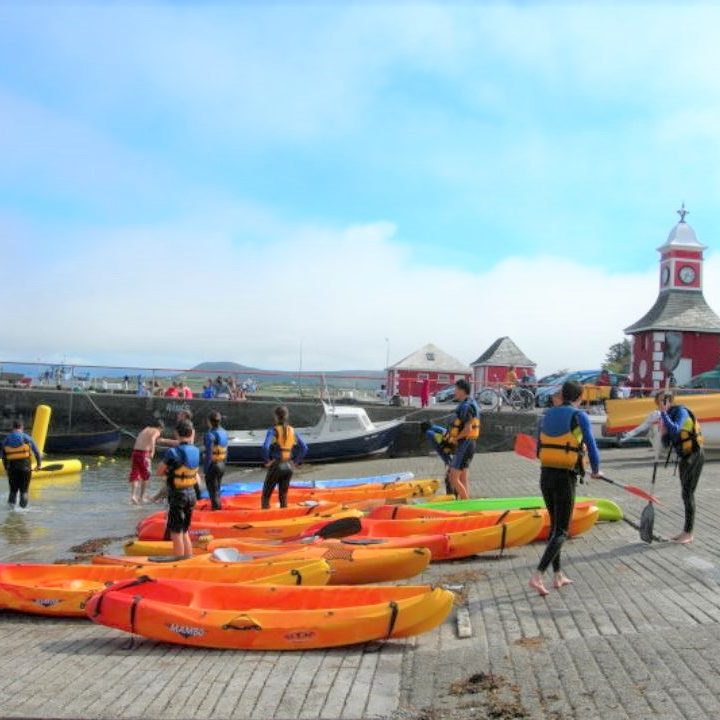 5.Valentia Heritage Centre, Knightstown (open April – Sept)
This heritage centre in Knightstown is well worth a visit to discover the history of the island.

Cost of entry is €3.50 per adult, €3 per student/senior, and children under 12 are free, €10 for a family.

Local tip: 1 hour is enough time to see the exhibits.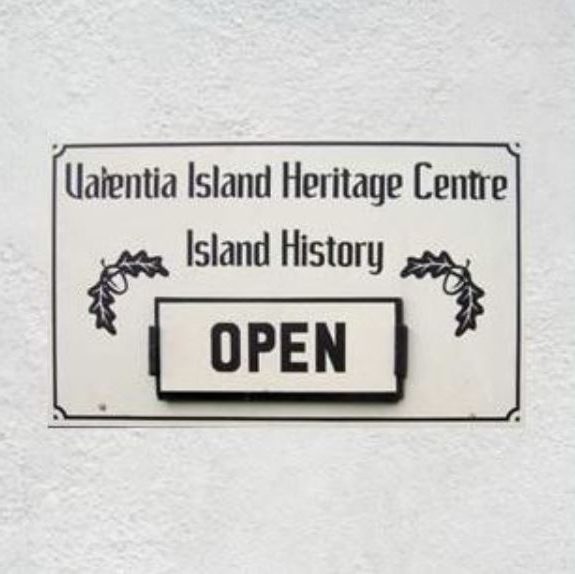 6.Kerry Aqua Terra, Knightstown (open April – Oct)
This custom built sea and land passenger boat will give you a memorable experience of the coast. You can choose from visiting the neighbouring Beginish Island and Church Island, Sea Safari around Valentia Harbour, or a sunset cruise. The boat is also wheelchair accessible.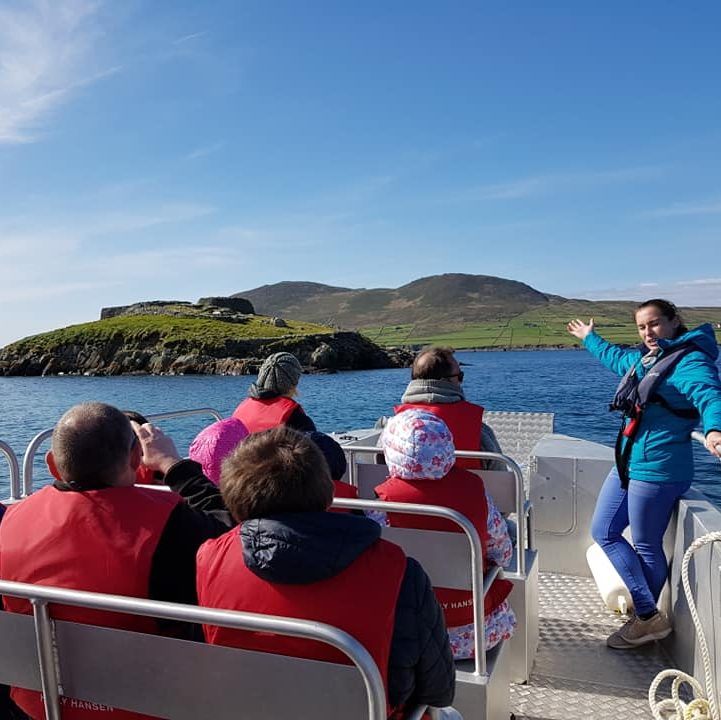 7.Valentia Island King Scallop Festival, Knightstown (3rd weekend of July, annually)
The Scallop Festival is a great weekend for the whole family to enjoy. There's plenty to see and do including – eat freshly cooked seafood, busking competition, kids aquathon (run & swim), country and craft market, angling competition, rugby blitz, and the famous scallop cook-off and crowning of Mr or Mrs Scallop. The festival itself is free – with food and competition entries carrying a small fee.
Please note due to COVID-19 the 2020 Festival is cancelled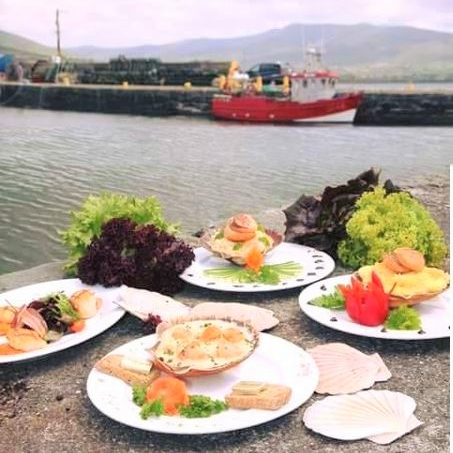 8.Valentia Playground, Knightstown (open all year)
The park & playground in Knightstown includes a children's and toddler's playground, playing fields, a floodlit running/walking trail that runs the entire field, an asphalt basketball/tennis court and outdoor exercise machines. It's a lovely place to picnic, kick ball, exercise and play.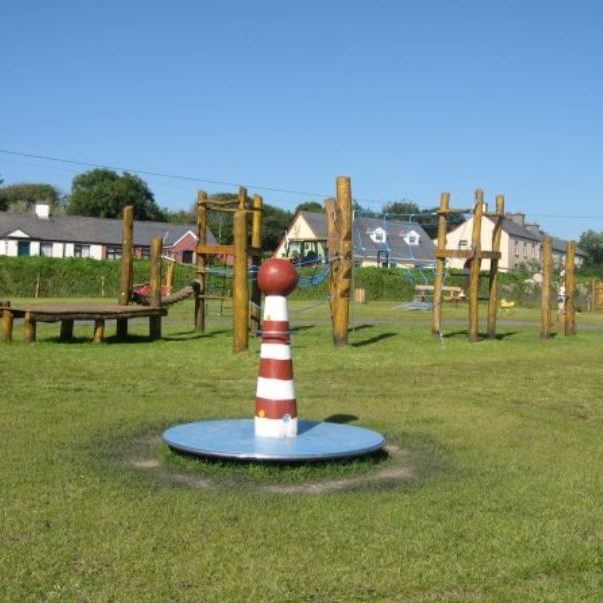 9.Glanleam Beach (open all year)
The beach is located in a unique secluded spot and is surrounded by the subtropical Glanleam Gardens.
Many summer days can be spent here jumping into the sea from the pier, climbing rocks along the shore, fishing from the rocks or taking in the view of Valentia Lighthouse.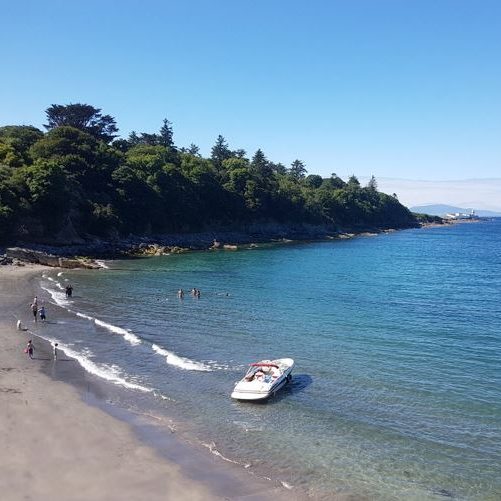 10.The Tetrapod Footprints (open all year)
Here you will discover pre-historic footprints, made by a creature called a tetrapod 385 million years ago, long before the age of the dinosaur. This free attraction is open to the public and accessible by footpath.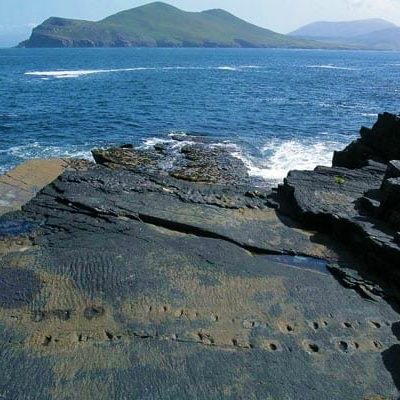 11.The Slate Quarry & Grotto (open all year)
There is a pretty grotto at the mouth of the old underground slate quarry.
Fun fact: Valentia slate was used in the building of Paris Opera House.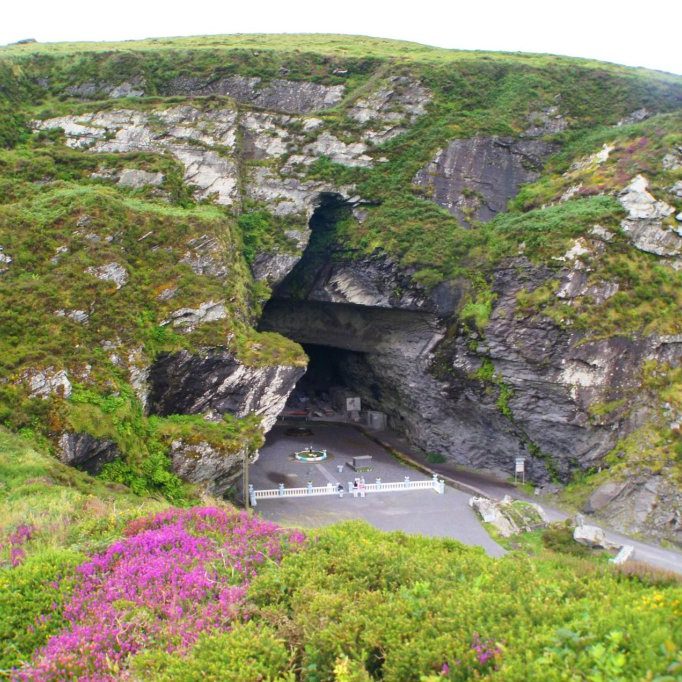 12. Valentia Lighthouse (open June – Sept)
You can tour the grounds, see a working lighthouse up close and learn a bit of the lighthouse history while you're there.

Cost of entry is €5 per adult, €4.50 per student/senior, €2.50 per child.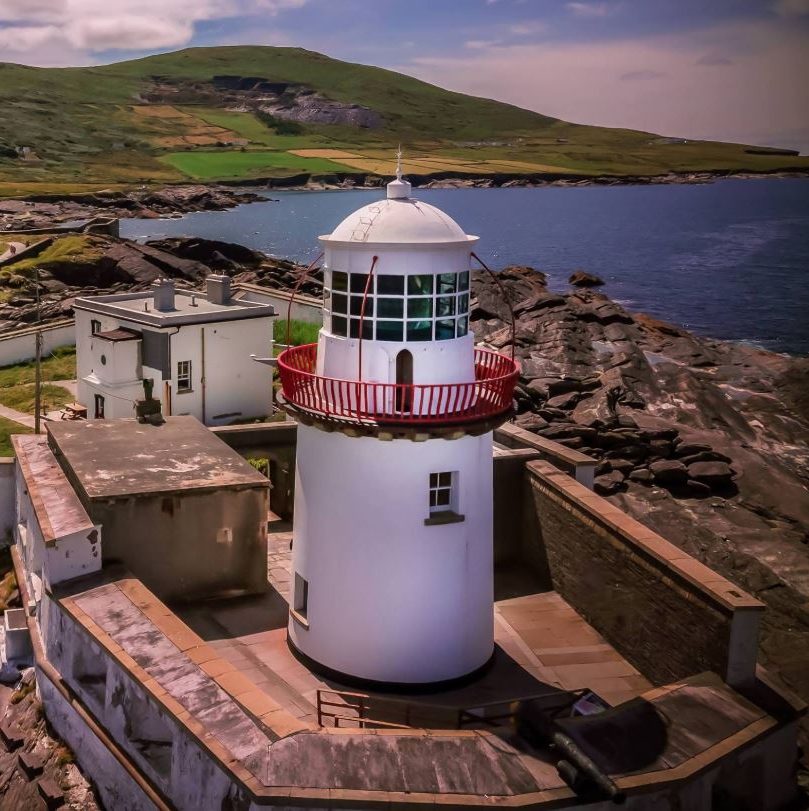 13.The Skellig Experience Centre (open March – Nov)
The centre, located near the bridge, includes displays of the Skelligs monastery, the Skellig Lighthouse, Sea Birds and an audio-visual show.

Cost of entry is €5 per adult, €4 per student/senior, €3 children under 12, €14 for a family.

Local tip: It's great for those who don't have a chance to visit the Skellig Islands by boat.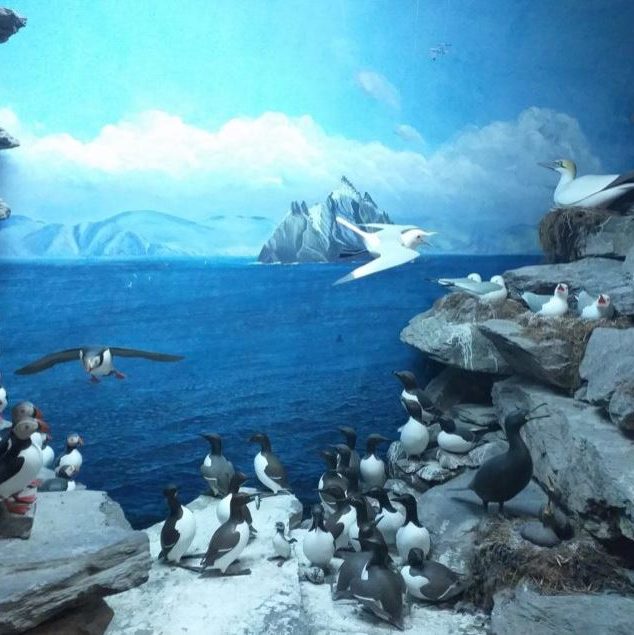 14. Places to Eat & Drink on Valentia Island
>The Royal Bar & Restaurant, Knightstown (open all year)

>Boston's Bar, Knightstown (open all year)

>Cable & Co Food Truck, Knightstown (open all year)

>POD Gift Shop, Ice Cream & Coffee Bar, Knightstown

>The Coffee Dock, Knightstown

>The Ring Lyne Bar, Chapeltown (open all year)

>Valentia Island Ice Cream Parlour & gift shop

>The Skellig Experience Cafe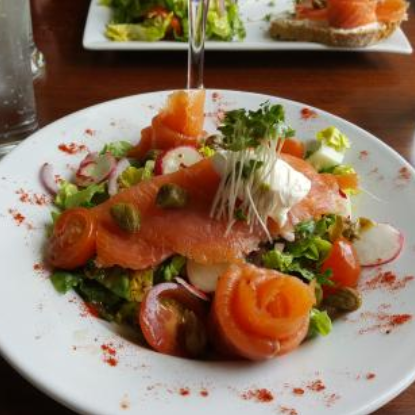 Places to Eat & Drink nearby
>The Bridge Bar & Restaurant – across the bridge in Portmagee (open all year)
>The Fisherman's Bar- across the bridge in Portmagee (open all year)
>The Point Seafood Bar & Restaurant – across the car ferry in Renard Point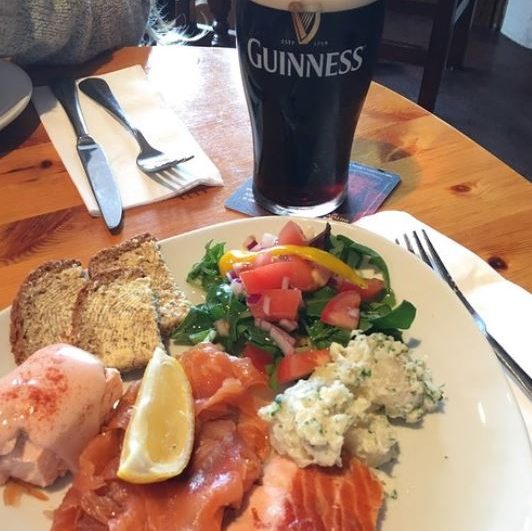 15.Sea angling

We are surrounded by some of the richest fishing grounds in Europe here on Valentia Island. You can expect to catch mackerel, wrasse, conger, ling, cod, squid, pollock, red blenny. You might be lucky and see basking sharks making an occasional appearance.

There are 3 main sea angling operators on Valentia Isand: Wild Atlantic Boats, Valentia Fishing and Murphy's Atlantic Fishing.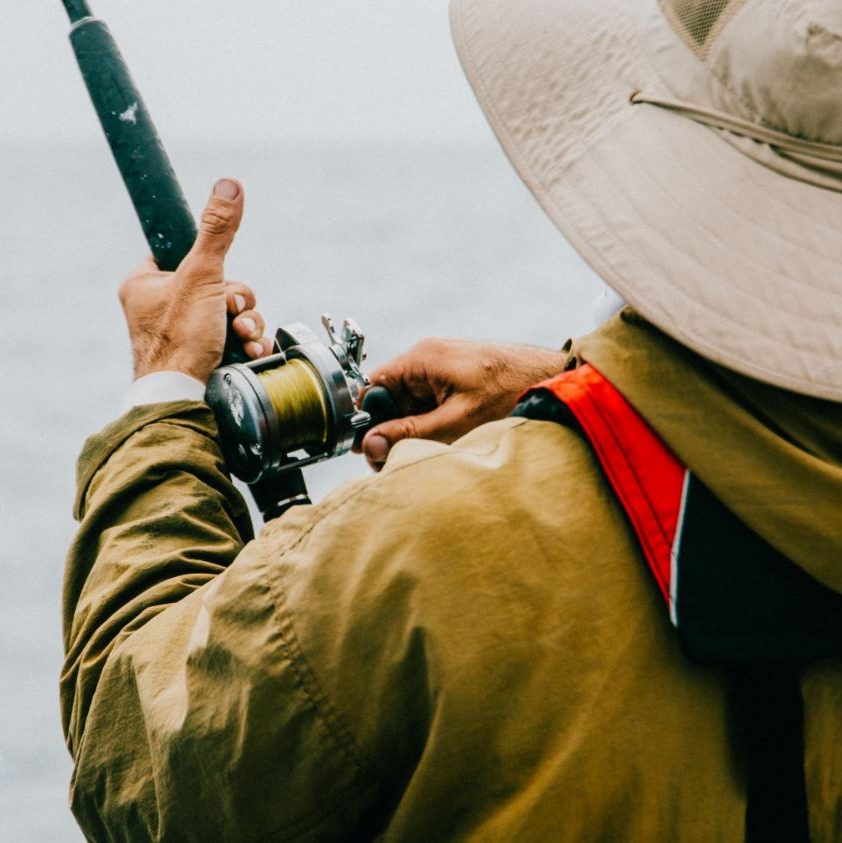 16.Valentia Island Gym, Chapeltown (open all year)

Valentia Gym is considered one of the best in the area. You'll find everything you need to get those good endorphins pumping. Equipment includes treadmill, exercise bike, rowing machine, cross trainer, free weights, punch bag and weight machines. The cost of one session is a very reasonable €7.